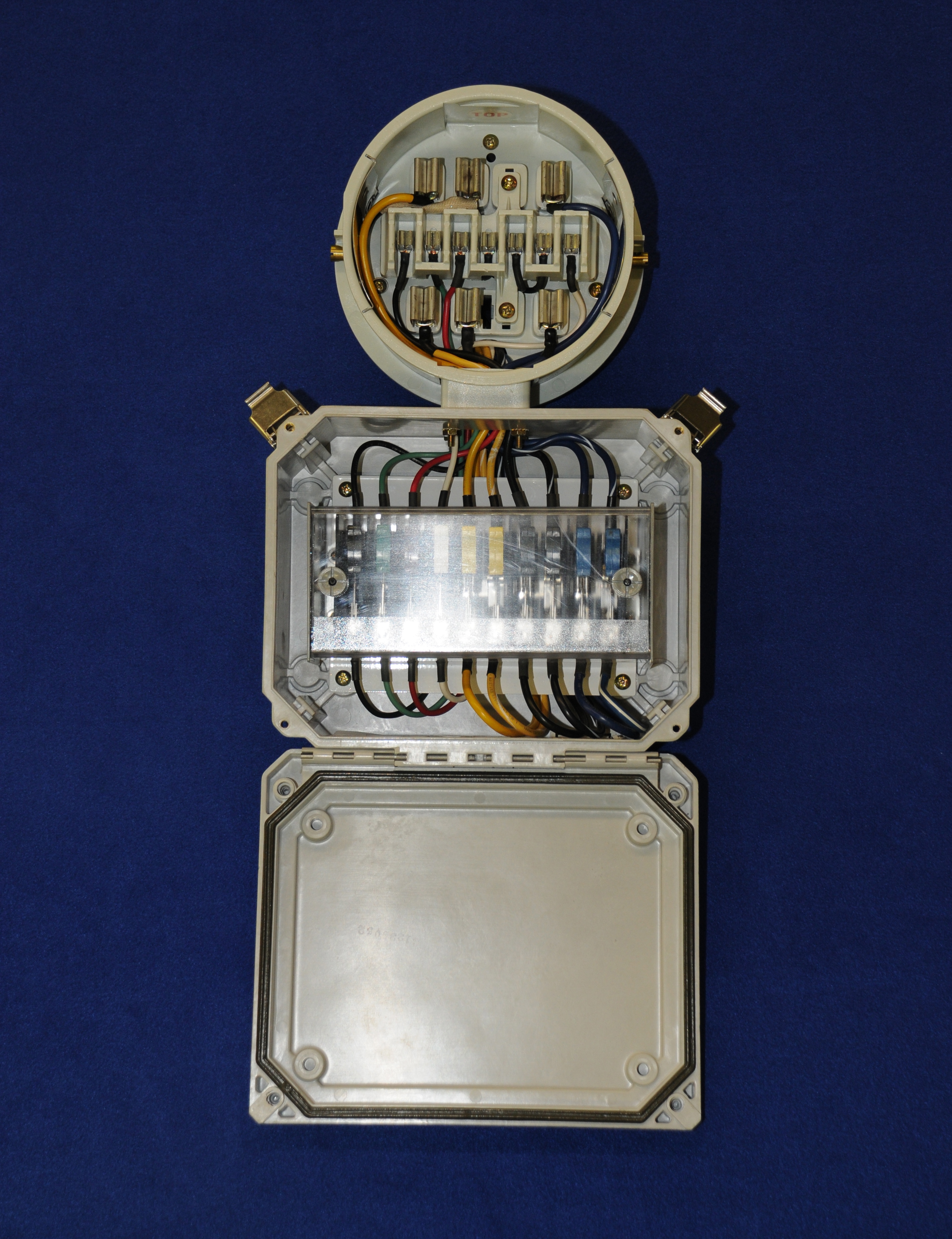 Specifications
Modified version of the UL Listed 1000-0-R13 States/AVO MTS Series test switch. Fiberglass enclosure
The Marwell PTS will Convert an Auto By-Pass Socket to a Test Switch Socket in minutes.
Automatic By-Pass sockets will short the CT's when the meter is removed. No test switch required. This sounds good if nothing goes wrong and no field testing is required. However the new open access rules may make it necessary to upgrade these services from auto-bypass to manual bypass by changing the socket and installing a test switch. This is costly and requires a full service shut-down.
The Marwell PTS (Packaged Test Switch) adapter will place a test switch into the circuit for as long as you need it there, from minutes to years. The test switch enclosure is fully lockable and sealable. The weatherproof enclosure is NEMA rated for outdoor application.
The standard package contains a MTS model test switch by States/ A VO, a miniature model that can be probed with standard test lead sets.