All Brown Products
|
Terms & Conditions, Warranty
Service Limiter/Extender Adapters
Q-Series Limiter 2-3/4 inch offset
DEAD FRONT OPTION AVAILABLE
CONSULT MARWELL FOR SPECIALS
Non paying customers a problem? Extend their service in a limited manner. Limited service for limited payment.
The NEW Marwell "Q" Series of service limiters is superior to all previous limiter models. The "Q" Series is based upon the Square DTM QOTM Circuit Breakers. Rugged, stable, field proven circuit breakers that can be purchased throughout the world.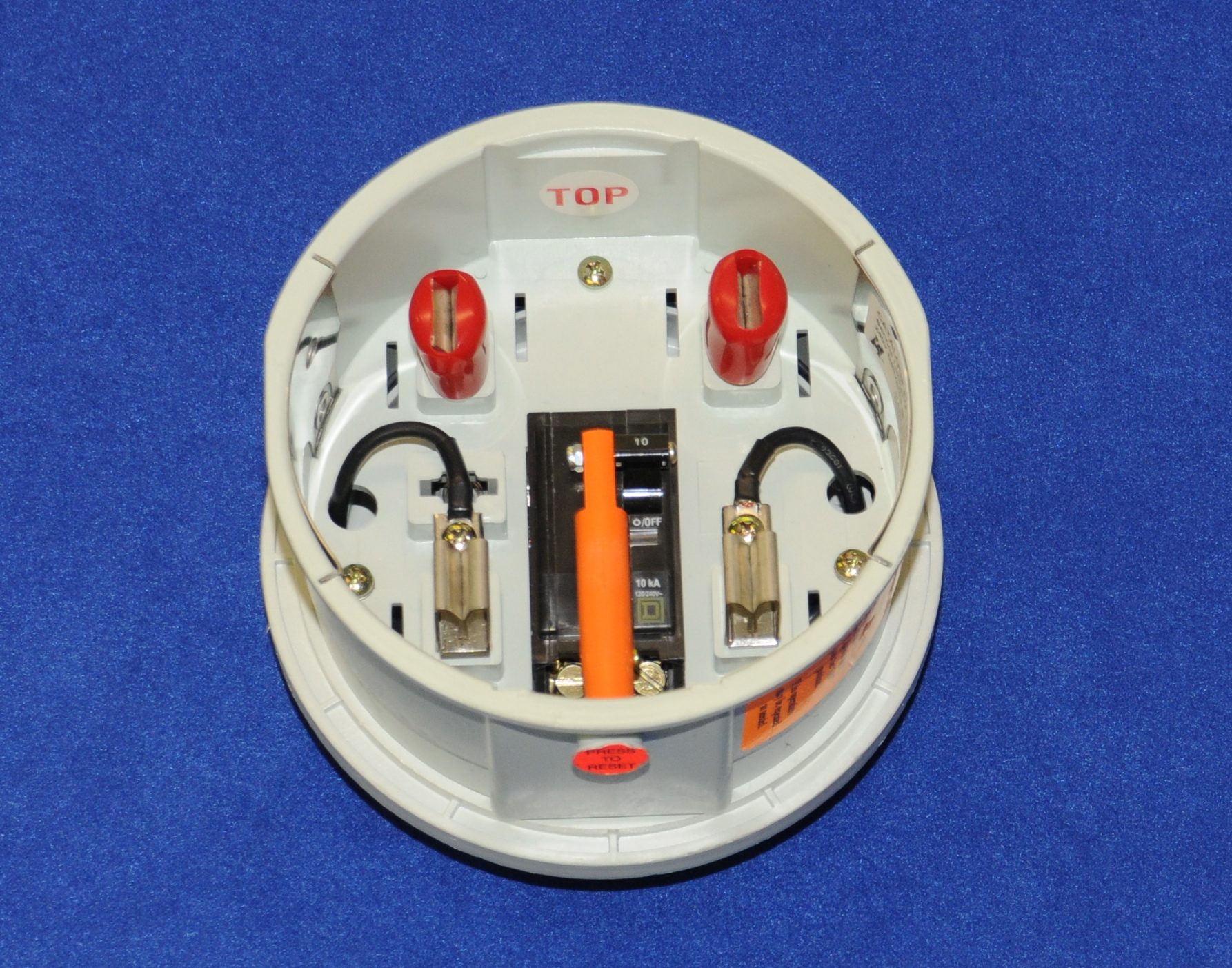 The QOTM breakers are mounted onto a standard Square DTM base assembly that has been fitted into the lower floor of a modified, UL LISTED, Marwell adapter. Breaker replacement is a simple operation since neither the Square DTM base or breaker has been modified in any way. The reliability of a QOTM breaker combined with Marwell's patented Mighty Bite Jaw equals the next generation of service limiters.
ORDERING INFORMATION
E/Z 15310-Q 4 JAW 3W SERVICE, 10A 120V OUTPUT
E/Z 15315-Q 4 JAW 3W SERVICE, 15A 120V OUTPUT
E/Z 15320-Q 4 JAW 3W SERVICE, 20A 120V OUTPUT
E/Z 15410-Q 4 JAW 3W SERVICE, 10A 240V OUTPUT
E/Z 15415-Q 4 JAW 3W SERVICE, 15A 240V OUTPUT
E/Z 15420-Q 4 JAW 3W SERVICE, 20A 240V OUTPUT
FOR 5 JAW MODELS, ADD " -5 " FOR DEAD FRONT ADD " -DF "
HIGHER CURRENT 25A AND 30A MODELS AVAILABLE.
120V 2W AND SPECIAL 120V ONLY MODELS AVAILABLE.
ALL 5 AND 8 AMP LIMITERS HAVE BEEN DISCONTINUED.
12A LIMITERS AVAILABLE, OLD STYLE ONLY.