All Brown Products
|
Terms & Conditions, Warranty
Disconnect Devices Safer PSD "COVER ON" Design
Marwell has improved the Portable Safety Disconnect to allow the switch to be thrown with the meter socket cover in place. Having the cover in place adds a degree of security that is not available with other PSD's.
All previous versions of the Portable Safety Disconnects forced the user to "switch-off" with the meter socket cover open. Elaborate extraction systems were devised to remove the PSD from its associated adapter without pulling it free of the clamp jaws. This is no longer necessary. Just replace the socket cover before switching. The cover will retain the adapter, prevent clamp jaw pull out, and function as a flash shield.
You can see the difference in the lower ring lip. The diameter has been reduced to allow the socket cover to fit over it. A SAFER PSD.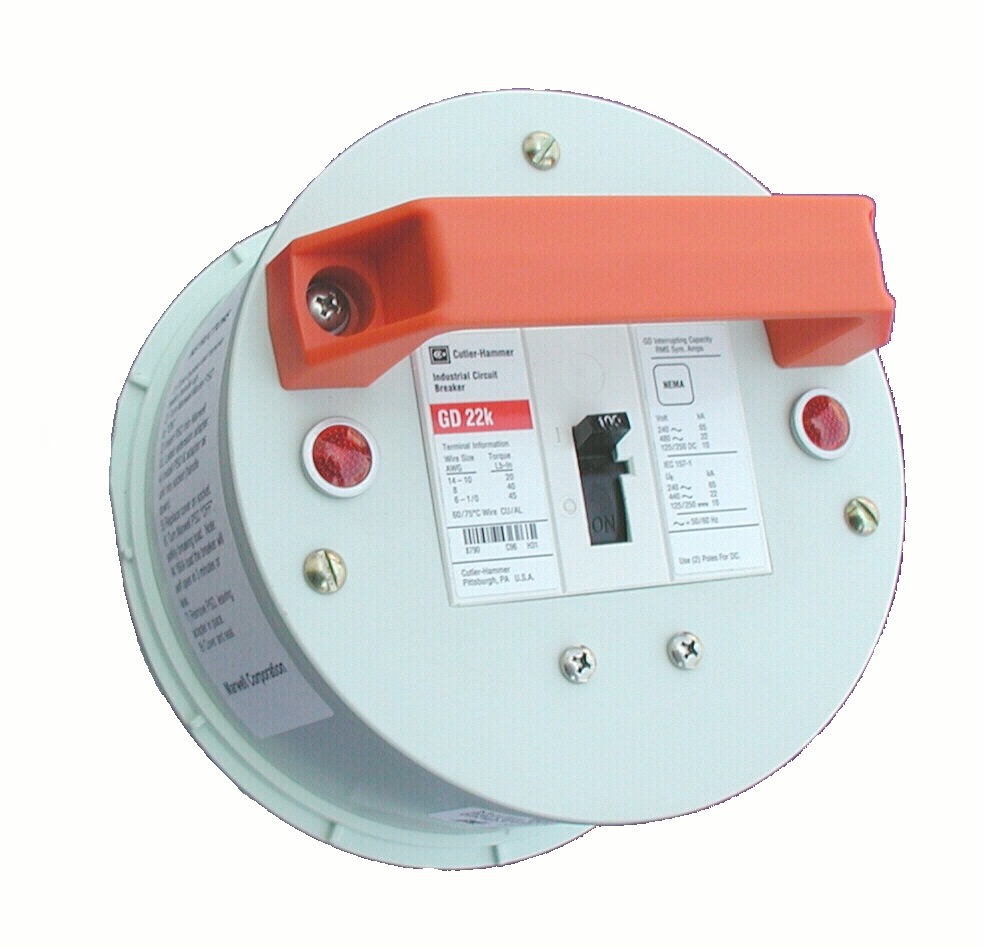 NOTE:
Marwell PSD's are used to safely disconnect clamp jaw – bypass meter sockets while under load. The load is broken with the circuit breaker switch instead of the socket bypass system.
Specifications & Ordering Information
Marwell Model 502-3
Based on Cutler-Hammer GD-22K molded case circuit breaker.
Rated to disconnect 320 amps, single or polyphase depending on the associated adapter.
Current maximum: 22,000 amps at 480 VAC, 65,000 amps at 240 VAC.
100 amp circuit breaker will open in under 3 minutes at 320 amps.