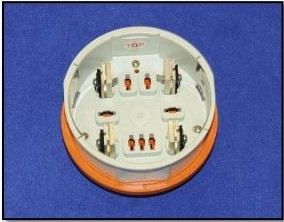 Marwell Corporation newest Meter Socket Extender Adapter.
Marwell's new heavy duty constructed bus bar and jaw assembly are rated 400A Max, 320A continuous.
Designed for usc in higher amperage meter sockets up to 400A Max. Tested to UL 414 Standards, rated for 600V.
In house UL 414 heat rise test available from Marwell.